Top 5 beaches in Kerala to not miss
There is no way you would miss on beaches if you are to visit Kerala. So to help you fellow travelers, we from Askme holidays have curated a list of top 5 beaches in Kerala.
Kovalam beach
Looking for some beach time in Kerala? then Kovalam beach is a must visit place . It is the most popular beach in Kerala consisting of Hawah beach , lighthouse beach and the samurai beach.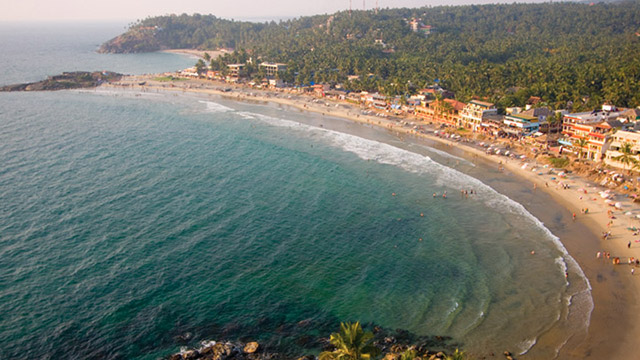 Even though it is located near to the capital city, Trivandrum its scenic beauty, leisure activities such as surfing and the seafood restaurants attracts people.It is a 17km coastline and one of the best developed beach in Kerala
Varkala Beach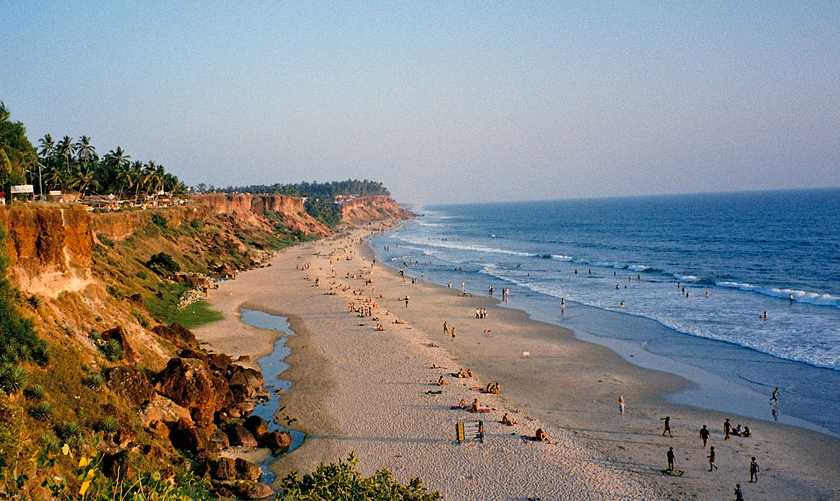 Varkala beach is famous for both pilgrimage and leisure.The rocky coastline and cliff makes it the most beautiful beach in Kerala .Also it is less crowded than the other beaches, makes it ideal to get some sun and breeze The beach is divided into northern and southern area.The Sree Janardhana temple which is 2000 years old is situated here.
Bekal beach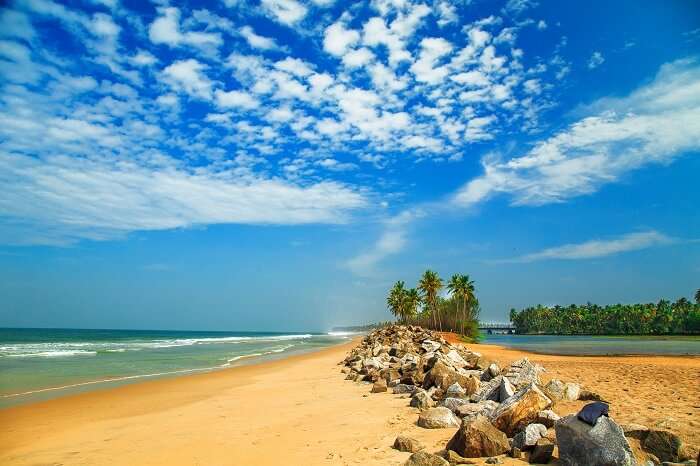 Located near the largest and best preserved fort in Kerala, the Bekal beach is quiet and relaxed and provides a vibrant view for the Bekal fort .The Bekal beach is clean and long with its palm fringed surroundings.Is comparatively less crowded and ideal for singles, couples and families who wishes to enjoy the great view of the coast.
Marari Beach
No water sports, shacks and shops. Would you prefer such a beach? A quiet beach with wave sounds? Then Marari is the place for you with Kerala backwaters lying nearby.One can experience the traditional fishing villages and empty sands with coconut trees on the seaside in Marari.It is located near to Alleppey and one of the main attraction is the Marari beach resort
Muzhapilangad beach
Being one of the most important tourist attraction in Kannur district, Muzhapilangad beach Is also the longest drive in beach in Asia.Beach is wide and has firm sand for supportive driving.
The beach is 5 km long and bordered by black rocks .Beach has wide variety of bird species coming in winter. It consists of almost 30 species including Pectoral sandpiper and Caspian plover.
Interested in Kerala tour packages ? feel free to get in touch with our team, cheers 🙂